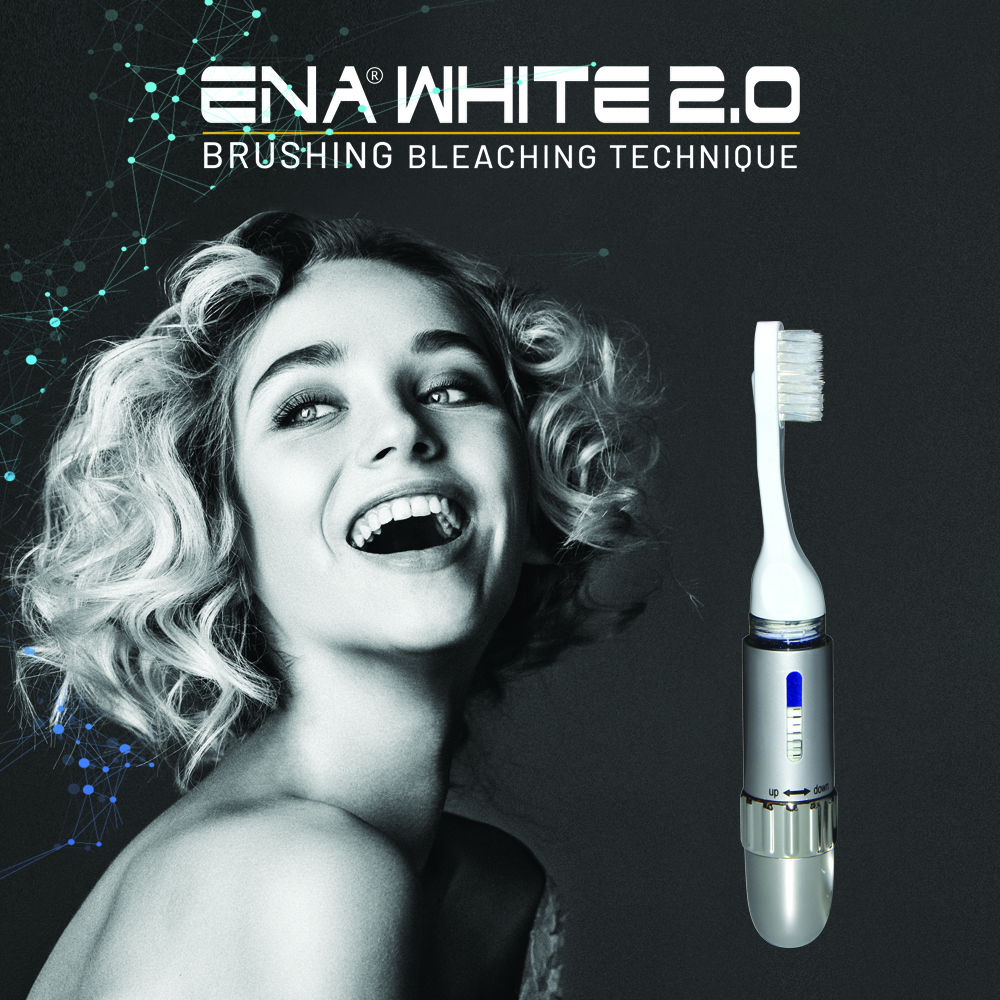 Ena White 2.0
Homemade cosmetic whitening
The fastest professional home bleaching with in office pre-treatment
ENA® WHITE 2.0 is a system for cosmetic bleaching that uses a 6%-hydrogen-peroxide-based bleaching gel with the special XS151™ accelerator, which activates by brushing; this action exponentially increases the absorption rate of peroxide if compared to traditional bleaching.
TECHNOLOGICAL & OPERATING ADVANTAGES
Easier to use thanks to the toothbrush with dispenser
Greater comfort for the patient, two minutes correspond to one night with conventional, annoying bleaching trays. No ingestion of hydrogen peroxide.
Less risk of irritation by reducing contact time: 2/3 min. per day instead of 6/8 hours to achieve the same bleaching result with bleaching trays.
A conventional 20-day treatment provides approx. 120/160 hours contact time compared to 40/60 min. with Ena®White 2.0.